Mar 7, 2012 by tippi+ella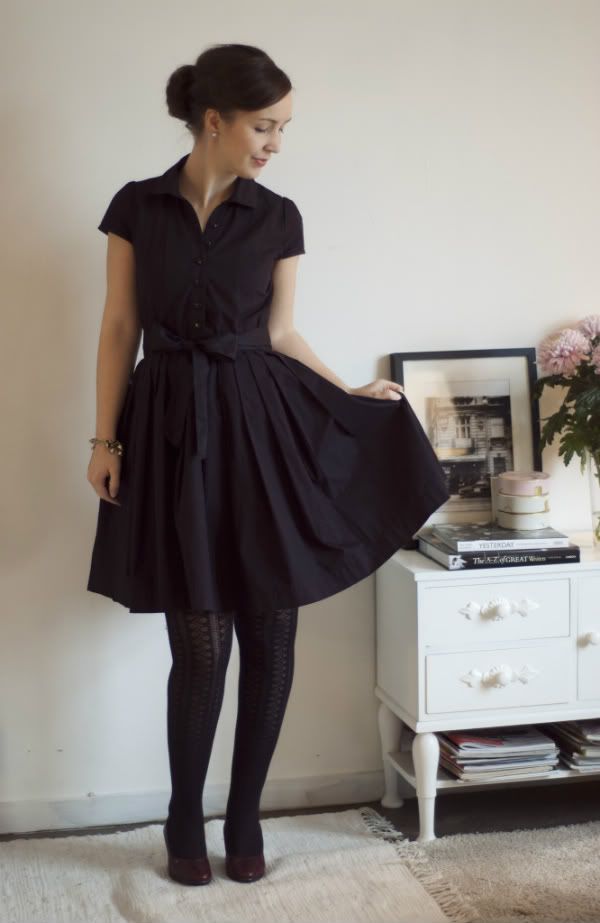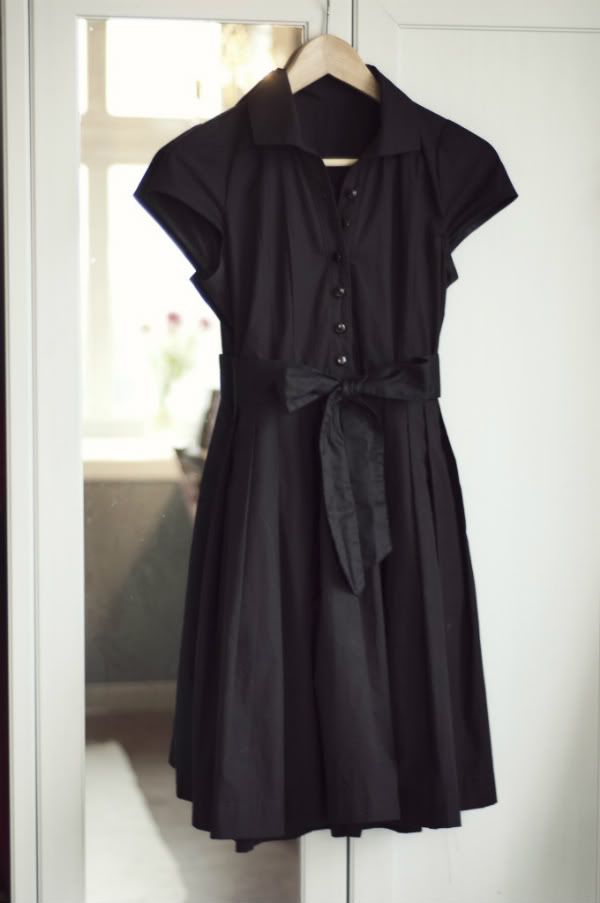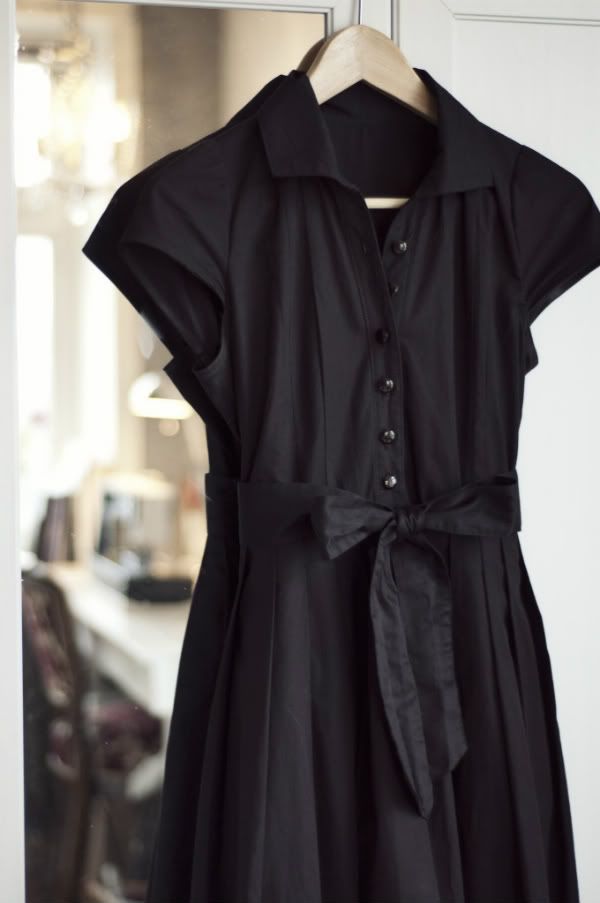 This is the shirtwaist dress project, round two. I actually started this project before Christmas, with the aim of replacing a shirtdress I already had that I liked the idea of, but didn't really love. I'm a big fan of shirtdresses but good ones are hard to find – the one I had was made in a thin, flimsy cotton that was usually a wrinkled mess before I even left the house, and the skirt was much shorter than I preferred, so I have been thinking about making a new one for a while. After a disastrous attempt at Simplicity's 3039 (from 1959) (don't ask!), I decided the easiest thing would be to make my own pattern for it, so this dress is partly based on an old dress I had (the shirt part) with a full, knife-pleated skirt.
I really like the pattern and think this has the potential to be the shirtdress, but the fabric is still not quite perfect. The weight and drape is right, but it's still a little too wrinkle-prone and dust-attracting. So the project continues, when I find the right fabric I will make up a version #3!