Mar 18, 2012 by tippi+ella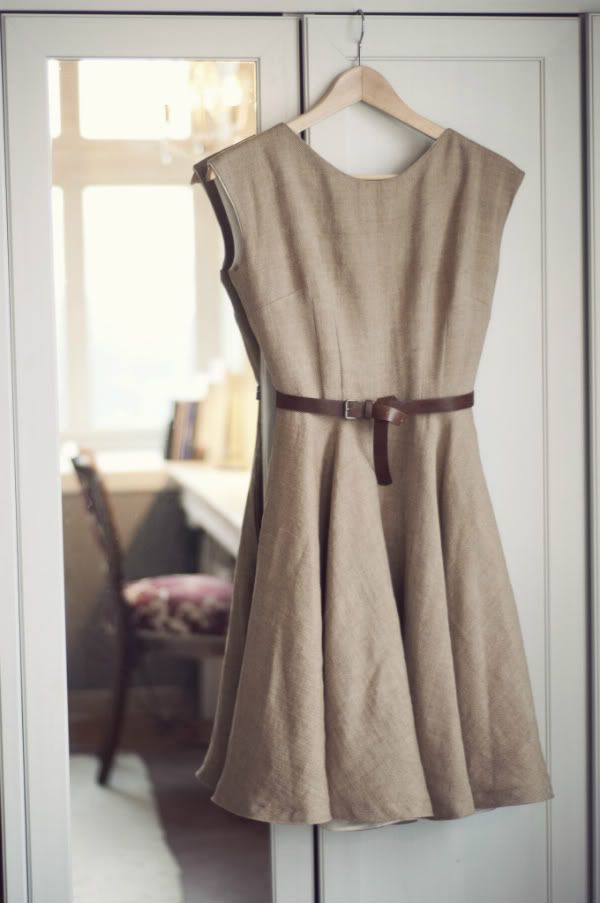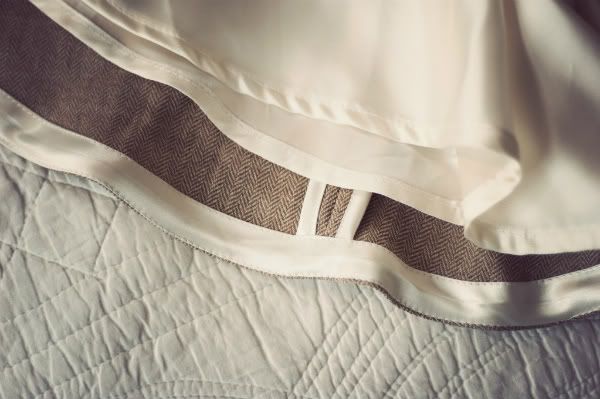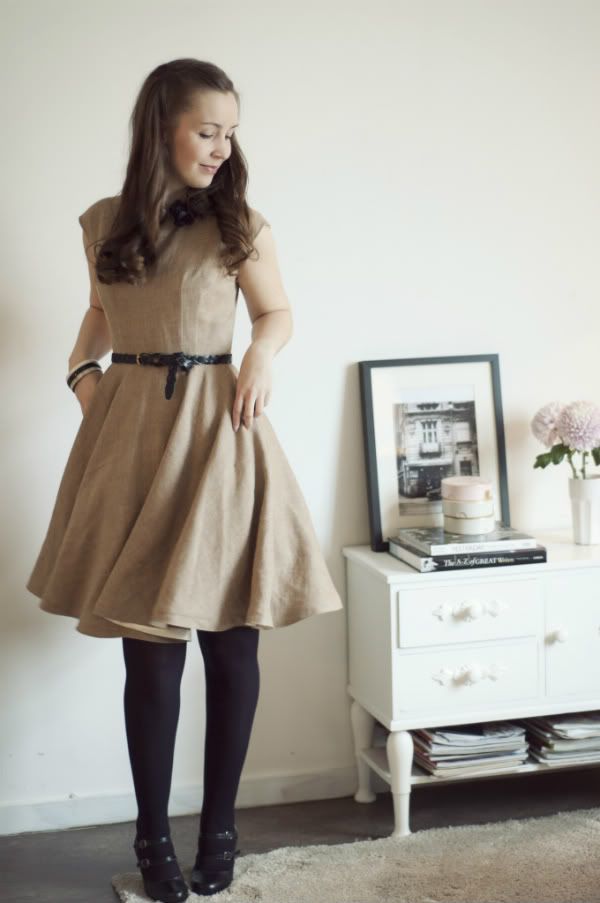 Here's another recently finished project, a winter dress just in time for spring! Or let's just say I'm getting a head start for next autumn. ;)
The pattern for the bodice is McCall's M5845 (without the low back), the skirt is just a full circle skirt with added pockets. The fabric is a wool herringbone (has a bit of an equestrian feel to it, I think…let me just go put on my riding boots!) and the dress is fully lined with a cream satin, and the hem and seams bound with satin bias tape.
Time to start thinking about some summer projects now!